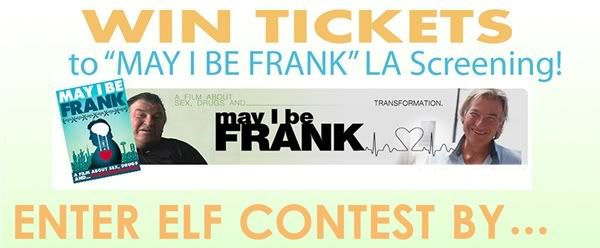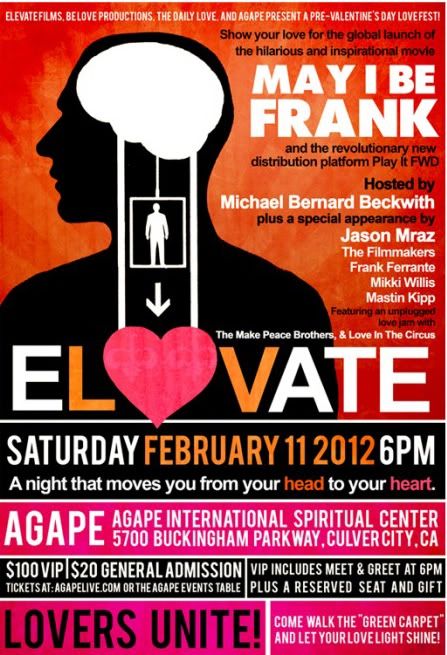 An early Valentine's Day gift from ELF to you and your loved one!

Elevate will be hosting a screening of "May I Be Frank" this Saturday Feb 11th at Agape Center in Culver City,CA. This documentary follow's Frank Ferrante's journey from being morbidly obese, pre-diabetic, prescription drug junkie transitioning into a raw vegan lifestyle. Not only has Frank's persona changed, he has transformed his life entirely mentally, physically & spiritually now filled with the abundance of joy and unconditional love.

ENTER ELF CONTEST BY
Sending ELF your inspiring transformation story to our Facebook & Tweeting your favorite ELF Snack @ELF_OrganicFood! Winner must live near the Los Angeles,CA area or able to attend screening in Culver City! We will put all names in a box and raffle two names. Winner will be announced Friday 12PM on Twitter & Facebook!

"LIKE" our Facebook & Receive Free $10 GIFT! ELF SHOP