Goubka's Raw Honey Maca Apricot Pancakes!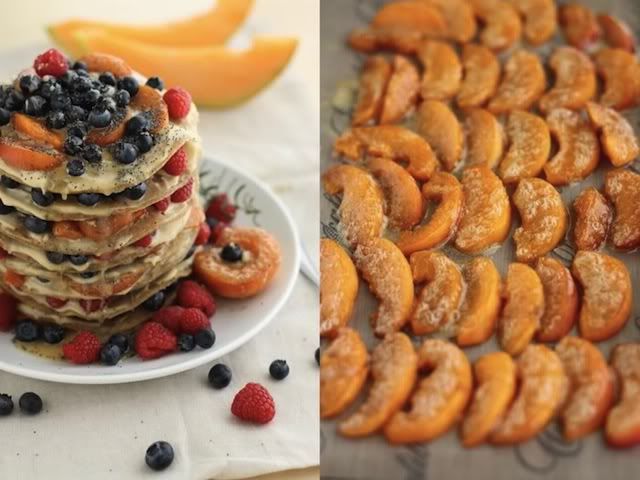 Pancakes
In a high speed blender mix together all but the last three ingredients until very smooth. Transfer the mixture to a bowl. Add the ground almonds, poppy and flax seeds, mix thoroughly. Spread to a desired thickness onto Teflex covered dehydrator trays. Dehydrate at 105F for about 6 hours, then flip over and dehydrate for another couple of hours until the pancakes are dry enough and ready to be cut into circles. We cut out the circles by using a bowl as a template.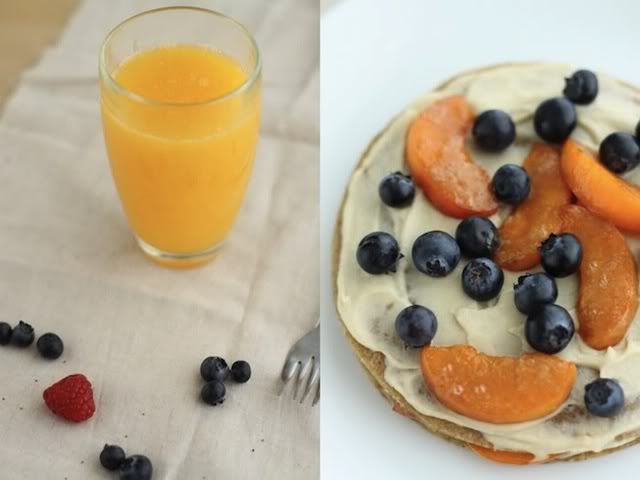 Yogurt Cream
1/2 cup macadamia nuts- soaked overnight
1/2 cup cashews - soaked overnight
1 tablespoon coconut nectar
1/4 cup water
1 tablespoon vanilla extract
1 tablespoon raw honey
zest of 1 lemon
1 tablespoon freshly squeezed lemon juice
1/4 teaspoon nutritional yeast
pinch of himalayan sea salt
4 tablespoons Bio-k acidophilus
1/2 cup coconut oil
1 tablespoon sunflower lecithin - optional, really good for you
In a high speed blender, combine all of the ingredients until smooth and creamy.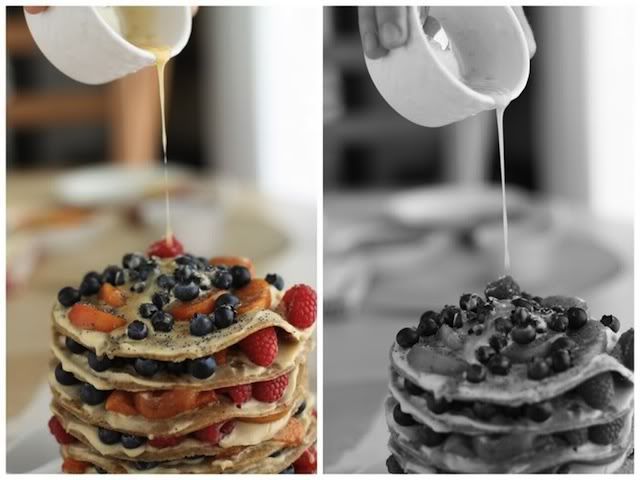 Honey-glazed Apricots
Slice apricots, drizzle with raw honey mixed with small amount of coconut oil. Dehydrate at 115F for 1-2 hours.
Assembly
Spread the yogurt cream on each pancake, top with fruits of your choice, sprinkle with poppy seeds (optional) and enjoy. You can keep all the components separately, or in the form of a cake, like we did. Either way, it tastes great and holds well.
For More Amazing Recipes: Chef Golubka
All photographs & recipe are copyrighted by Chef Golubka
HAVE YOU TRIED RAW PANCAKES? WHAT DO YOU THINK???
"LOVEFOOD" Discount Code $10 Free on Orders $50+