RAW STRAWBERRY SHORTCAKE!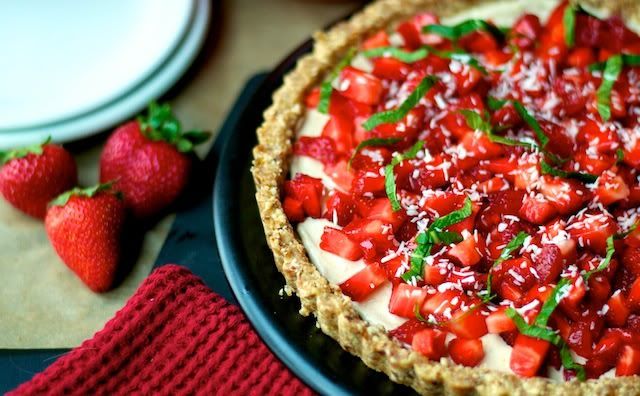 Cake
Whipped Cream
1 cup cashews (soaked for 2 hours)
1 cup + 2 tablespoons fresh coconut milk (simply blend 1 part dried coconut with 3 parts water in high speed blender) (1/3 cup dry coconut to 1 cup + 2 T water)
1/8 - 1/4 cup coconut nectar
1 tablespoon lemon juice
1 tablespoon vanilla bean powder
Pinch of himalayan sea salt
1/2 cup raw coconut oil , melted low heat
1 tablespoon lecithin powder
Strawberry Layer and Decoration
1 1/2 cups strawberries, sliced
Top w/ fresh chopped mint leafs



To make the Whipped Cream:


Blend all ingredients except lecithin until smooth. Add lecithin and blend until thoroughly mixed. Set in fridge for about 1 hr.

To make the Cake:
Place dates in food processor and process until a smooth paste forms. You may need to add a little water. Then add the rest of the ingredients and mix until smooth.
All photography & recipes copyrighted by Lisa Pitman
WHAT WOULD YOU ADD TO THIS RECIPE?
"LOVEFOOD" Discount Code $10 Free on Orders $50+