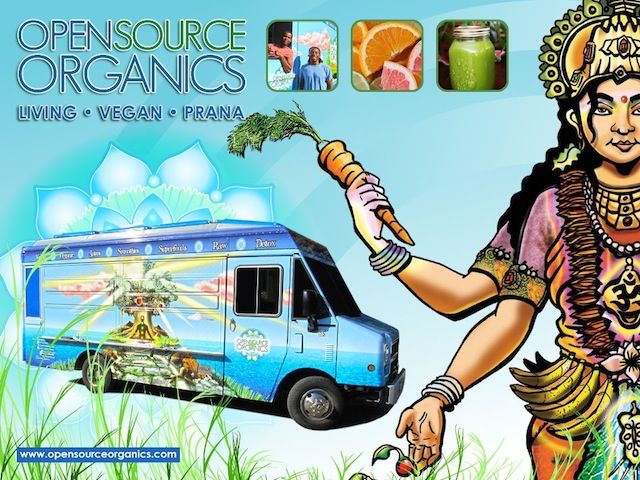 Interview w/ Co-Creator Brother ((ECHO))!
OPEN-SOURCE's Mission is to provide 100% PURE, ORGANIC
products that have been thoroughly researched and tested.
The Open Source Organics food truck is not just be a place
to come get food but also a place to get inspired, educated
and activated to a conscious living lifestyle. We are committed
to raising the vibration of the planet and being a hub for health
education, inspiration, uninhibited expression and community.
100% Organic, 100% of The Time
Open Source Organics uses all organic ingredients including;
supplements, teas, tinctures as well as living fruits and vegetables
on board the Open Source Organics truck. It is important to us that
we support the organic farmers and industry as a whole. Organic farmers
promote sustainability, conscious living, healthy human beings and a healthy
planet Earth.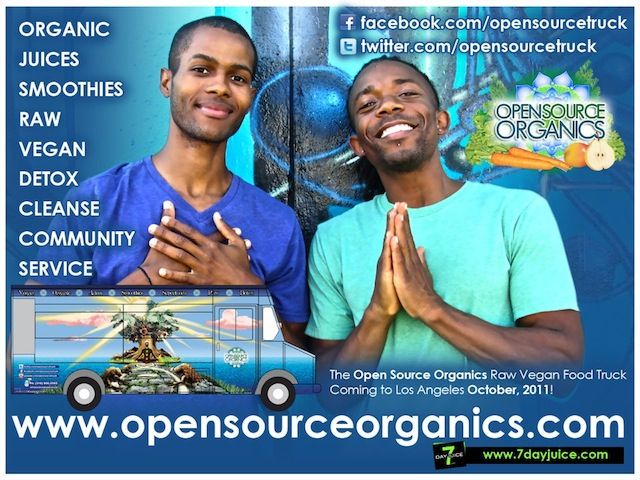 GREEN SUPERFOOD SMOOTHIE!
CHECK OUT MORE @