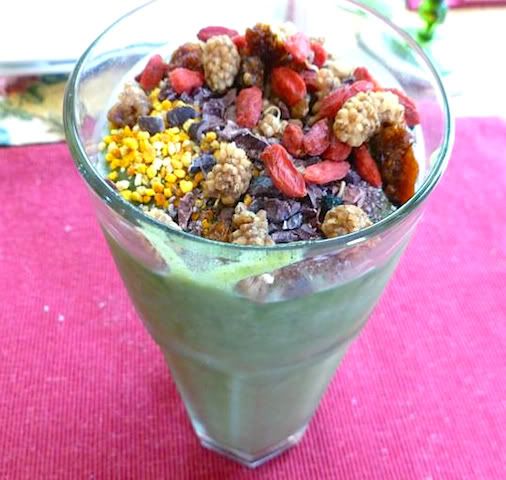 Ingredients:
2 cups water
1 organic apple (or organic pear)
Papaya chunks (frozen best!) – 4 cups
1/2 tsp. cinnamon
1 TB. chia seeds
stevia – 1 dropperful to taste
1 tsp. Spirulina or other green powder
Blend well in high powered blender till smooth. I use a Vitamix.
This is a meal! It is delicious!
Great way to start your day! :D
All photographs & recipes are copyrighted by Kibby Miller
WHAT DO YOU PUT IN YOUR SMOOTHIES?
"LOVEFOOD" Discount Code $10 Free on Orders $50+