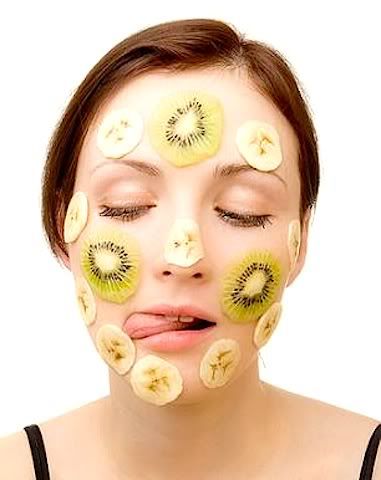 Would you eat toxic sludge? Then why are you putting it on your skin?
Your skin is more than a pleasure spot for feather-tickling. It's also more than just a barrier against for keeping your blood and organs on the inside and germs on the outside.
Your skin is more like a gateway, keeping in some things, pushing out other things, and allowing still other things to come inside. Your skin lowers body temperature through sweating, while also releasing toxins or balancing blood chemistry. But skin also has the amazing ability to absorb certain substances...
Many of the things you put on your skin
(oils, lotion, makeup, and medications)
get absorbed and delivered directly to your bloodstream
. Like ingesting through your mouth, absorption through the skin is another way by which your insides are introduced to elements from the outside world.
Unfortunately, the body products and cosmetics we use every day aren't checked for safety. The FDA does not require pre-market health studies or testing before they are sold. A 1995 FDA document states that "
a cosmetic manufacturer may use almost any raw material as a cosmetic ingredient and market the product without an approval from FDA
."
How do we know our body products are safe (or if they even are)? And how can we protect ourselves?
The truth is, just because a product is available for purchase does not mean it is safe. Data shows that approximately 90% of the ingredients in personal care products (shampoo, lotion, soap, cosmetics, shave cream, toothpaste, and more) have not been tested for safety. If you can absorb nicotine through your skin (from a nicotine patch), shouldn't the same thing happen with other stuff you put on your skin? Just think of how many of the untested products in your body "care" regime are ending up in your bloodstream!
But no one's dying from this stuff, right? What's the problem?
Recent studies have found that pharmaceutical and personal care products, especially the ubiquitous and ambiguous "fragrances," are being found in rivers and streams and have been linked to increased levels of hormones in wildlife, in particular, the feminization of fish.
If the byproducts from our body products are affecting fish hundreds of miles away, think of what they are doing right under the surface of your skin!
Would you eat mercury, lead, placenta, or phthalates? You probably wouldn't want to risk brain damage; impaired brain development in children; hormones that spur the growth of breasts in toddlers; or the sperm damage and feminization of baby boys.
Then you should
beware of the mascaras, hair dyes, shampoos, conditioners, and moisturizers that contain them
.And this is just the tip of the iceberg. Once you see your skin, your lips, and your eyes as organs through which you absorb everything you touch –
you start to grasp the importance of natural body products and paying attention to ingredients.
Where do you begin? The easiest thing to do is just
replace your basics
: toothpaste, shampoo, soap (especially the "anti-bacterial" soaps, which are truly toxic) and mouthwash
with all-natural brands
like Tom's of Maine or JASON (which disclose all of their ingredients, their sources, and functions).
You can also make your own skin, hair, and bath products in your own kitchen, using pure, organic (and yummy!) ingredients.
While you're at it, you could also replace your household cleaning products with fragrance-free varieties that keep our oceans and waterways free of toxic chemicals. If you really want to educate yourself, grab several of your favorite products and compare their ingredients to the list of toxins at the
Skin Deep Cosmetics Safety Database
(which lists over 20,000 products with over 6,000 ingredients).
Be informed. Be healthy. Inside. And Out.

Spirulina Face and Body Mask