Cashew BEET Salad!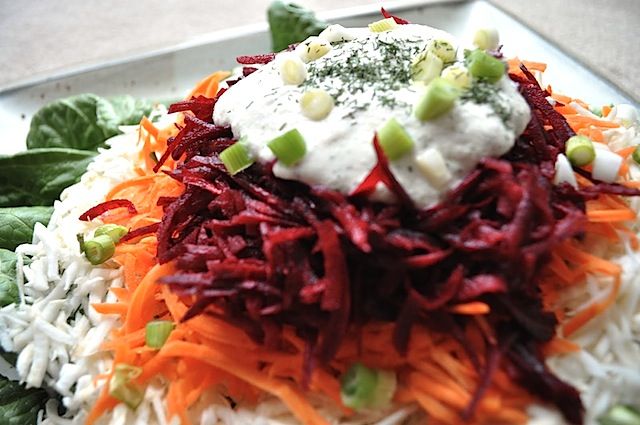 Ingredients
2 cups shredded celery root
2 cups shredded carrot
2 cups shredded beet
2 green onions, sliced finely
Dressing:
1/2 cup cashews (soaked 4 hours and drained)
3 Tbsp water
juice of 1 lemon
1/2 tsp dried dill
salt and pepper to taste
Methods/steps
1) This is an excellent recipe to exploit the expertise of your food processor. Use the shredding blade to make quick work of all those raw veggies.
2) Arrange the shredded veggies on a large platter. Blend the dressing ingredients in your blender or food processor until completely smooth. Drizzle generously on the salad.