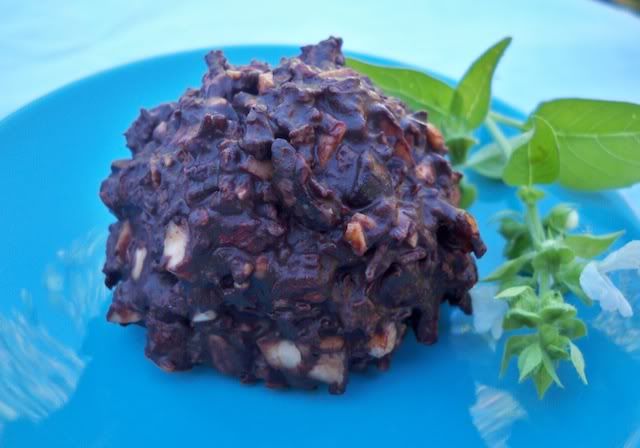 Makes 16/24 small haystacks
Raw, gluten-free, vegan and delicious!
INGREDIENTS:
Put the cacao butter in a medium-size bowl and place in your dehydrator
at 115 degrees until melted.
If you grate the cacao butter or shave it into small slivers, it will melt much faster
(within about 30 minutes). While cacao butter is melting, mix cacao nibs,
Goji berries, almonds and coconut in a small bowl and set aside.
Once cacao butter is melted, stir in cacao powder, sweetener,
vanilla and salt, and mix until smooth. Fold in cacao nibs, Goji berries,
almonds and coconut, and stir until well coated.
You will need to work fairly quickly, as the mixture hardens fast.
If it gets too difficult to work with, place the bowl back into the dehydrator to
re-soften. Drop spoonfuls of batter onto a small cookie sheet lined with
parchment paper. Place haystacks in the refrigerator to harden,
but these are best enjoyed at room temperature.
WHAT WOULD YOU ADD???
"LOVEFOOD" Discount Code $10 Free on Orders $50+