Essential Living Foods
is seeking a web developer WIZ!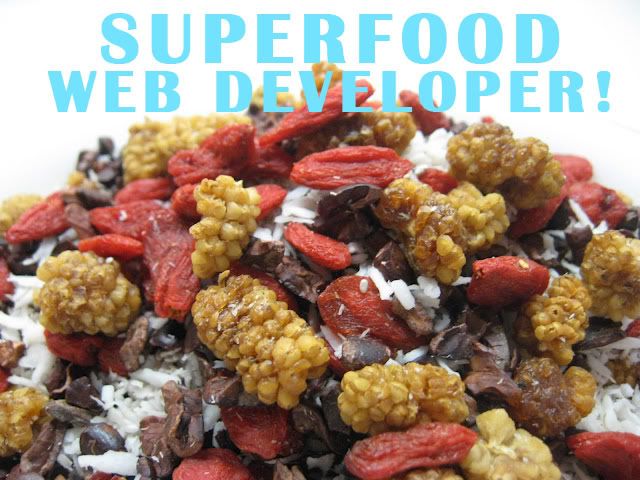 We're looking for a front-end web developer who will work within
the e-commerce team to build new features and functionality in the
online store. You will be doing everything from evaluating new technologies
to scale the present infrastructure, translating designs into HTML/CSS,
building online store templates, creating look books and Facebook apps,
and creating tools to support marketing initiatives and engage users.
RESONSIBILITIES:
Work closely with Project Managers

to both develop detailed specifications

Work with Project Manager to build and refine graphic designs for

websites.
Must have strong skills in Photoshop, Fireworks, or equivalent application(s).

Convert raw images and layouts from a graphic designer into CSS/XHTML themes.

Determine appropriate architecture, and other technical solutions

Engage in outside-the-box thinking to provide high value-of-service.

Alert colleagues to emerging technologies or applications and the opportunities to integrate

Develop innovative, reusable Web-based tools for engagement & funtionality.

Exposure to Internet specific issues : e-mail deliverability, SEO, cookies, web sniffers, Firebug, search algorithms

Strong skills in a general purpose programming language such as Java, C#, Visual Basic, PHP,etc
REQUIREMENTS:
Knowledge of wordpress, shopify, and Javascipt.

Interest in holistic nutrition, superfoods a PLUS!

BS in computer science or a related field, or significant equivalent experience

4 years minimum experience with HTML/XHTML and CSS

2 years minimum Web programming experience, including PHP, ASP or JSP

1 year minimum experience working with relational database systems such as

Netsuite, MySQL, MSSQL or Oracle

Development experience using extensible web authoring tools

Self-starter with strong self-management skills

Ability to organize and manage multiple priorities

Quick to adapt to changing technologies.

Innovative, easygoing and hardworking.

Detail oriented.

Positive Attitude! :)
EMAIL: Charles@EssentialLivingFoods