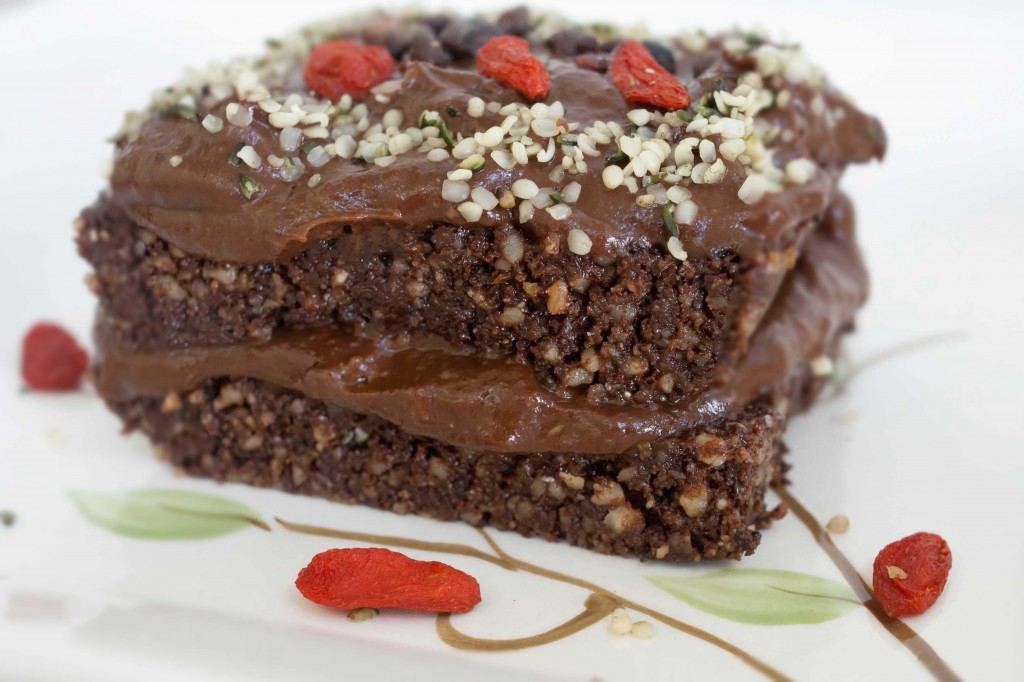 Inside layers/crust!
Frosting
Toppings:
goji berries, cacao nibs, mulberries, kiwi berries
hemp seeds, etc.
Directions:
Blend all the ingredients for the crust in a food processor until all is mixed and the texture is pliable.
Place crust in a baking dish, pan, anything really that can form about 1 inch thick of crust.
Pat down and store in fridge while you move on to the next step..
Place all ingredients for frosting in food processor and blend until smooth and creamy.
Take the crust out of fridge and cut into even sections of your preferred amount. For example,
4 sections will make two pieces of cake. Spread frosting onto each cake piece and stack on top of each other.
Add toppings to preference. Store in fridge, the frosting thickens up a bit from the coconut oil.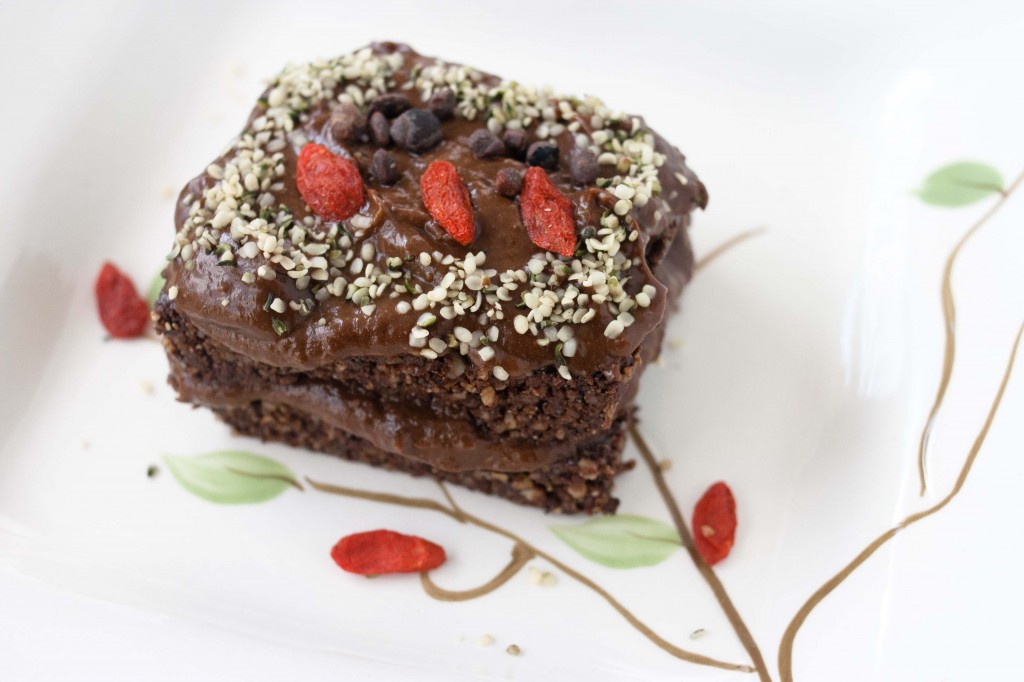 "LIKE" our Facebook & Receive Free $10 GIFT!